MOVIECRAFT MEMOS
MOVIECRAFT HOME VIDEO, P.O. Box 438, Orland Park, IL 60462. 708-460-9082 FAX: 708-460-9099 Follow us on: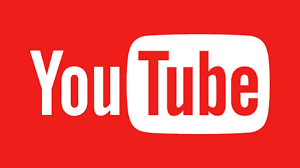 And another page from the past takes form on film. To live before your eyes on the motion picture screen. A doorway to history...past and present. --Cecil B. DeMille
...And that's what TV's Magic Memories® are made of.
Since our inception in 1985, Moviecraft has pledged our customers quality, value, and offerings of unique and rare images on video.
The above quote by Cecil B. DeMille says it all--the films of yesterday and today, a memory gone but not forgotten, captured in motion pictures.
TV's Magic Memories® is a collection of interest to all, no matter what your age. You can relive the dangers railroad men faced in 1945, the wonders of an African safari by car in 1935, or watch Annie Oakley again...all through TV's Magic Memories®.
All releases offered on VHS unless noted. Our VHS tapes are in a colorful collector case on quality stock. All recordings are at SP speed for your viewing enjoyment. Our "Customer Comments" verify that Moviecraft offers the best quality in rare releases.
We enjoy offering you rare and unusual releases. The search (we consider it a quest) is being pursued here every day to find you more fine releases in all categories.
On another note, we need your help. If you own or know where we can acquire 16MM or 35MM films, we would like to hear from you. We are actively seeking film prints on all subject matter at this time. Larry Urbanski, President
Contact us here:
orders or inquiries
All releases offered on VHS unless noted.
Video offerings you'll want to explore:
Click on the lines below to reach other Moviecraft pages!
Adventure TV Action :
Automotive-Drag Racing, Stock Cars, Vintage & Classic Cars, Trucks :
Bell Science Vid's :
Burlesque, Pinups, and Girlie (Recommended for adults):
Christmas Memories:
Cartoon Rarities:
Circus Fun:
COMEDY: Retro-Comedy to Make You SMILE:
Documentary/ Newsreel Releases from the Moviecraft Archives:
DRAMA: TV Program Drama Classics:
GAME SHOW fun:
Law and Order, Cops and Robbers :
LIVE TELEVISION at it's best:
Morning TV Kid Vid for the child in all of us :
Railroad Rarities-Our Exclusive Releases :
SCIENCE FICTION: TV Science Fiction & Rocky Jones Space Ranger:
Sheenathon-(Sheena, Queen of the Jungle):
Silver Screen Memories:
SOAP OPERAS: Classic Soap Operas From Television's Past :
TV Commercial Classics :
WESTERNS: Rip Roarin' Western Action:
World's Fair Fun :
WAR: Newsreels, Drama, TV, and Features
More new video releases!:
---
NEW VIDEO RELEASES!
MC-289 GARROWAY AT LARGE 1950, 1951. An entertaining visit with Dave Garroway in the early days of live TV from Chicago. Watch for the unintentional bloopers, like stagehands walking all over, shadows, and loud off stage noises! Dave takes everything in stride, although he states on the air "no more animals" when a live turkey gets loose and knocks him over! Al Kapp is guest introducing a funny Little Abner sketch. Regular Cliff Norton does great Joe's Diner skit. More live mishaps as a hoop skirt doesn't light up at the end of the Southern Bell song. Garroway's talent as an early TV icon clearly shines through in these rare shows from television's infancy. Complete with commercials done by Dave for Congoleum linoleum. 60 minutes $19.95
MC-292 SHE GOES TO WAR 1929 Eleanor Boardman, Alma Rubens, Al "Fuzzy" St. John. Director Henry King's first sound film. A chilling anti-war effort, starting with a written appeal to the audience.. A rich girl working in a canteen dresses as a man sees the horrors of the front line during WW1. Trench warfare, death, men driven to insanity and childlike behavior, tanks inching through fields of fire as the occupants get baked inside, and ultimate murder to survive confront our heroine. Part synchronous sound, part music, a rare early sound effort. Our film pre-print has some wear, but this is the best you'll find of this rare war film. 49 minutes $19.95
MC-294 UNAIRED PILOTS Vol. #3 VICTOR BORGE COMEDY THEATER 1962/ HOME TEAM 1960. VICTOR BORGE COMEDY THEATER Victor hosts excerpts from future comedy shows in his proposed comedy theater. Includes: "Airplane Trip" Lucile Ball and Gale Gordon star in a story about Lucile's first ride on an airplane. Hilarious! Directed by Desi Arnez. "The Senses" Tom Ewell, Sarah Marshall star in a story about a neighbor with a LOUD hi-fi system. HOME TEAM Don DeFore stars as a college Physical Education teacher, a widow, with FOUR daughters. Dad has to chaperone a freshman dance, but he gets in trouble with his eldest daughter when he fixes her up with a date. Co-starring Pamela Lincoln. 54 minutes $19.95

---
HOW TO ORDER
MOVIECRAFT HOME VIDEO, P.O. Box 438, Orland Park, IL 60462. 708-460-9082 FAX: 708-460-9099
ORDERING INFORMATION:
Contact us here:
orders or inquiries
We accept Visa, MasterCard, Discover, and American Express
ORDERS: Please print video title and order number as well as complete mailing address and daytime phone in all written orders. Credit card orders must include charge number, expiration date, and signature. Catalog purchasers must be 18 years of age or older. Remember to include a signature you are over 21 when ordering "R" rated tapes.
PAYMENT: We accept checks (allow for clearance) or money orders by mail. Our address is above. Include the videos you want, shipping ($5.00), and your shipping address. It's that simple.
Charge cards accepted (Visa, MC, AMEX). Email us your credit card info in 2 messages--one with your number and your address, the next with your expiration. Or fax us a copy of your order with your address and card information. Fax 708-460-9099. Or you could call us 708-460-9082 —please leave all the information on our voice mail if we are not in the office, or we can call you back. Please supply us with your complete shipping address for UPS.
Pay Pal accepted.
Orders from schools and libraries are welcome with a signed purchase order, $100.00 Minimum for billing. Terms are net 30 days. Sorry, we do not send COD. Although we usually ship in 2 days, allow three weeks for delivery. Illinois residents add 8.5% sales tax.
US SHIPPING CHARGE: We ship our videos UPS; one video may be sent either PO or UPS. A $5.00 shipping charge is standard on all orders in the continental United States. USA ORDERS ONLY.
PRODUCT GUARANTEE: All video tapes in our catalog are guaranteed against defects. If you receive a defective tape, call or email us promptly for a return authorization. We will replace it immediately. For obvious reasons, we cannot replace or exchange tapes on a basis of content or subject matter.
COPYRIGHT: All video releases listed in this catalog are subject to copyright and may not be copied, duplicated, reproduced, or transmitted without permission from Moviecraft, Inc.. Public performance rights are included for school, church, or library use. This on line catalog copyright 1995-2005 Moviecraft, Inc.. TV's Magic Memories is a registered trademark of Moviecraft, Inc..
---

This page has been visited
times.

---
Video offerings you'll want to explore:
Click on the lines below to reach other Moviecraft pages!
Adventure TV Action :
Automotive-Drag Racing, Stock Cars, Vintage & Classic Cars, Trucks :
Bell Science Vid's :
Burlesque, Pinups, and Girlie (Recommended for adults):
Christmas Memories:
Cartoon Rarities:
Circus Fun:
COMEDY: Retro-Comedy to Make You SMILE:
Documentary/ Newsreel Releases from the Moviecraft Archives:
DRAMA: TV Program Drama Classics:
GAME SHOW fun:
Law and Order, Cops and Robbers :
LIVE TELEVISION at it's best:
Morning TV Kid Vid for the child in all of us :
Railroad Rarities-Our Exclusive Releases :
SCIENCE FICTION: TV Science Fiction & Rocky Jones Space Ranger:
Sheenathon-(Sheena, Queen of the Jungle):
Silver Screen Memories:
SOAP OPERAS: Classic Soap Operas From Television's Past :
TV Commercial Classics :
WESTERNS: Rip Roarin' Western Action:
World's Fair Fun :
WAR: Newsreels, Drama, TV, and Features
More new video releases!:
STOCK FOOTAGE SERVICES: